Agency Investment and Impact
Through the use of public-private partnerships by the North Carolina Housing Finance Agency, we have financed 298,860 homes and apartments for a total of $29.16 billion. In 2022, the Agency's efforts:
Funded 8,880 affordable homes and apartments.
Financed $1.8 billion in real estate value.
Supported 18,400 jobs.
Produced $54.4 million in state and local tax revenue.
Check out the sections below to learn about our 2022 accomplishments, see the short-term impact and long-term results of Agency programs, and a brief video overview of how the Agency funds affordable housing opportunities in North Carolina.
Previous Investment and Impact Reports 
Click each tile below to view the NC Housing Finance Agency's Investment and Impact Reports for years 2018–2021.
2021 Investment and Impact: Housing Means a Better North Carolina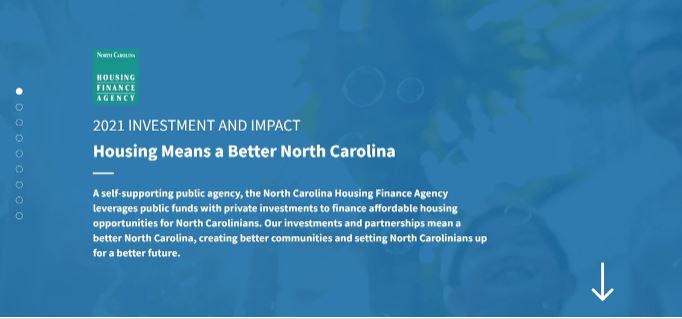 2020 Investment and Impact: Housing Investments are Vital
2019 Investment and Impact: Housing Moves North Carolina Forward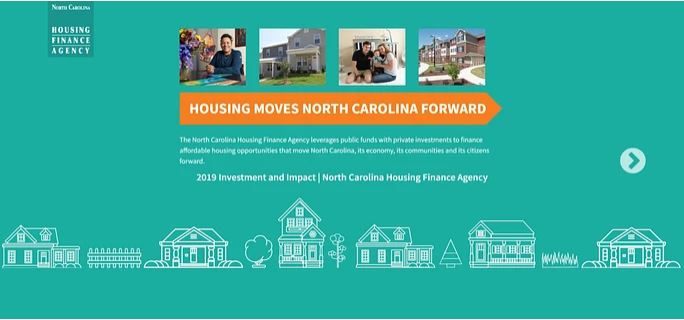 2018 Investment and Impact: Housing Drives North Carolina