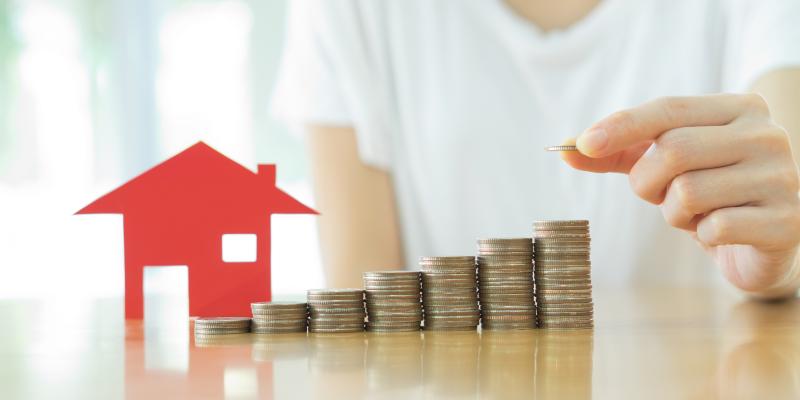 Buying a home is a huge responsibility, and your largest financial commitment of the home buying process is the down payment. However, many home buyers find themselves mystified about the basics of a down payment.  How much will I need? How can I save? When do I pay it? Learn the answers to all of these questions and more below so you can make smart decisions about your down payment.
What is a Down Payment?
When you purchase a home, it's very likely that you won't be buying it cash. Therefore, you will need a mortgage from a lender to buy it. When you get a mortgage through a lender, they expect that you place a certain amount of money down toward the home before they will finance the rest. The amount that you put down on the home is called the down payment.
How Can I Come Up With a Down Payment?
This is where your home purchase should really begin—managing your finances and saving up for a down payment. Because a down payment is generally a larger amount than most people have lying around, you may have to save up for months or even years to have the down payment you need to buy the home that you want. For information on how to save up for a down payment, click here.
Can I Use Cash Gifts as a Down Payment?
Yes, but there are certain restrictions. A cash gift can only be used as a down payment if the gift comes from a relative or live-in partner, and only if the source of the gift can be documented. If cash gifts came from undocumented sources, you must be able to show that the gift has been in your account for at least 60 days and have available two monthly account statements that confirm that fact.
How Much Down Payment Do I Need?
The amount of a down payment required to secure your mortgage loan is dependent on many things, including your finances, your lender's requirements and how much you want your mortgage payment to be. Although a down payment of 10-20 %has become standard, many lenders will accept down payments between 3-10 %as well. Get the inside scoop on how much your down payment should be here.
Are There Community Resources That Can Help?
If you want to buy a home but may need help with the down payment, the NC Housing Finance Agency can help. In fact, with the NC Home Advantage Mortgage™ with down payment assistance, buyers can get down payment help of up to 5 percent of the loan amount to go toward the entire down payment on the home or to give the buyer's existing savings a boost!
The NC Housing Finance Agency also provides down payment and mortgage financing in partnership with local government and nonprofit partners in communities statewide to support the purchase and encourage the development of homes for North Carolinians. These community programs, known as the Community Partners Loan Pool and the Self-Help Loan Pool offer another financing option to make home purchases more affordable for buyers with low and moderate incomes.
Learn how all the home buying resources offered by the NC Housing Finance Agency may be able to help make home ownership happen for you.