June 20, 2023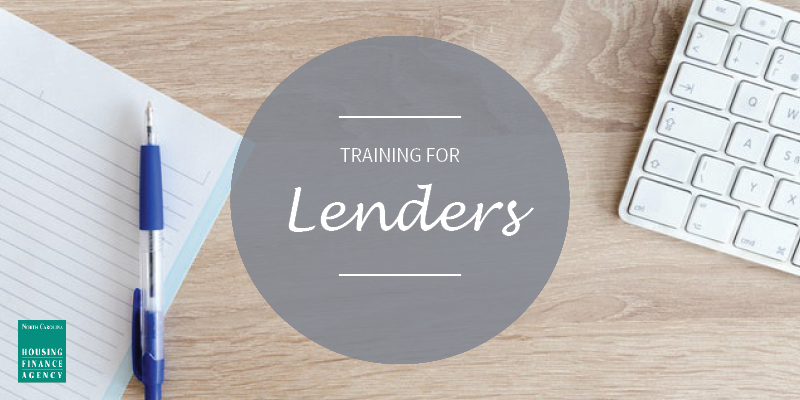 OPS staff webinar-based training for processors, underwriters, closers and secondary that require access to our OLS system for underwriting, processing or closing (uploading of documents) for the NC Home Advantage Mortgage™ and NC 1st Home Advantage Down Payment programs. Learn the basics of the programs, how to process a loan, understand origination and closing forms and timelines for delivery of closed loan files. Only OPS staff that require online OLS access to our systems are required to attend.
Loan officers must attend the "Let's Make Home Happen" class in order to use our programs.
The Agency's programs from home buyers are available in all 100 North Carolina counties and are designed for first-time buyers, certain qualifying veterans or those purchasing in a targeted census tract. Before processing or underwriting these programs, OPS staff (processors, underwriters, closers, secondary) must attend this webinar.
Please note, this webinar does not satisfy the training requirements for loan officers. You must pass our 30-question quiz upon completion of this webinar to gain access to our online OLS system (80% grade required). We recommend you close out all other programs on your computer, keeping only this webinar open. The meeting software monitors your attentiveness.