We appreciate your efforts to promote the NC Home Advantage suite of products to your buyers. We offer various marketing and educational materials for you to use with your clients. These include graphics for your social media streams, educational product videos and downloadable fliers that can  customized with your business card. These options and how to use them are explained in Marketing Our Products: Home Buying Resources for Your Clients, Promotional Resources for You.
Our Home Buyer, Homeowner and Renter Success Story Form helps us promote our partners and the affordable mortgage products that helped make home happen for your buyers. Next time you close a deal, see if your clients want to be featured on our social media channels!
Please note that when marketing our products on any platforms, you must adhere to our Marketing Policy and Guidelines for NC Housing Finance Agency's Home Buyer Programs.
If you have any questions or need additional printed copies of our fliers, please contact our Public Relations and Marketing Office.
Shareable Graphic Resources
Pocket Guide to Home Ownership (in English)                       
Pocket Guide to Home Ownership (en Espanol)                       
Social Media Graphics on Mortgage Products                       
Spanish Social Media Graphics on Mortgage Products                       
Infographics for Home Buyers                       
Infographic Series: Get the 411 on Home Buying for Your Clients
Mortgage Products Marketing Fliers
All fliers are available in downloadable formats so they can easily be printed out for your clients. Most fliers are available in three versions: print, customizable with one business card and customizable with two.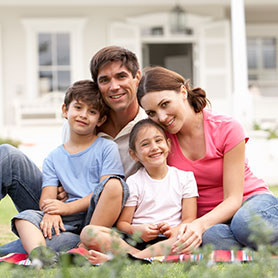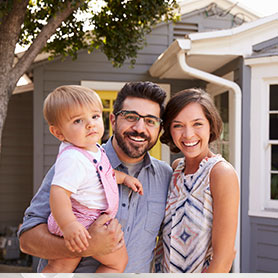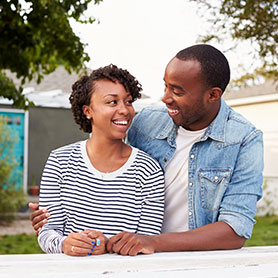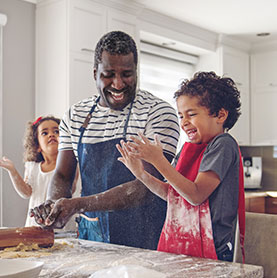 Please read the following instructions before attempting to customize the fliers.
Click on 'download' to download the zip folder.
Expand the zip file. There will be English and Spanish versions within the zip file. Then there is a print version, a customizable flier with one business card and with two options to upload to file. Depending on which version you need, save that file for your use.
You will need to open directly in Adobe Acrobat to customize the flier.
In Adobe Acrobat, click on the image icon in the white box on the bottom of the page.
Browse to find the file of your business card or document you'd like to insert. (File types that are acceptable: .jpg; .tif; .png; .pdf)
Select Image and Press Ok.
Your Image should be saved and fitted into the box.
Save the file to save your changes.
Confused? Check our Marketing our Products: Customizable Fliers for illustrated instructions. Then get started with the fliers below!
Mortgage Product Education Videos and Marketing Commercials
Community Partners Loan Pool 101                       
NC Home Advantage Mortgage™ 101                       
NC Home Advantage Tax Credit (Mortgage Credit Certificate) 101                       
Marketing Commercial: Find Your Mortgage Match                       
Marketing Commercial: The Talk                       
Marketing Commercial: Get Your Mortgage Prescription Today                       
Marketing Commercial: Home is Possibility                       
Marketing Commercial: Home Means Possibility                       
Marketing Commercial: Score Big with the NC Home Advantage Mortgage™                       
Marketing Commercial: Live Your Dream (English)                       
Marketing Commercial: Vive Tu Sueño (Español)                       
Marketing Commercial: Home Means Everything                       
Marketing Commercial: Get Help Navigating Home Ownership Possibilities                       
Marketing Commercial: We're Here to Help Make it Happen   
Marketing Commercial: Home Means More                      
5 Tips to Market the NC Home Advantage to Your Clients                       
Vlog - More than a Mortgage: Meet Our Experts                       
Vlog - More than a Mortgage: Find A Lender                       
Vlog - More than a Mortgage: Down Payments                       
Vlog - More than a Mortgage: Mortgage Rates                       
Vlog - More than a Mortgage: Closing Costs